Welcome to House on the Rock
Do you want to re-connect with your spouse ... but don't have the time, money
and energy to attend a weekend retreat or get out on routine date nights?

Then our NEW Fan the Flame Dates are for you!! Enjoy a fun pre-planned date
in the privacy of your home ... or anywhere you are connected to the internet.

Simply go to www.fantheflamedates.com to check them out. They are FREE!!!
---
Winter Marriage Retreats 2014
"A long lasting marriage is built by two people who believe in, live by and work on the solemn promise they made." - Darlene Schacht
Check out our
retreat
location! The
West Ridge Guest House
Nestled in the heart of Lancaster County, the West Ridge Guest House offers couples a quiet country setting with an atmosphere ripe for reflection and romance. Located on a 17-acre property, the Guest House has 10 master suites each with their own private bathrooms. More pics can be found at the B&B website -
www.westridgebandb.com
House on the Rock's newest marriage
retreat
will guide you through an assessment of the state of your marital union. What are you doing well? What areas need some work? What are the threats to your marriage and what can you do to neutralize them?
Reclaim the physical, emotional and spiritual intimacy in your marriage. This continues to be a favorite for couples.
Learn about the 5 "seasons" of marital love as you unpack the young, realistic, comfortable, renewing and transendent stages of marriage.
Join Brad and Kate as they join the House on the Rock speaking team to share what God has taught them about the importance of a "One Flesh Marriage." Several years ago God seared into their hearts and marriage His Ephesians 5, "One Flesh" vision. At His tugging, they launched One Flesh Marriage Ministries in 2010 to share what God has done in their marriage. -
(www.onefleshmarriage.com)
Click here to Learn More and Register
---
Celebrate your special marriage event with us on a Marriage Cruise!!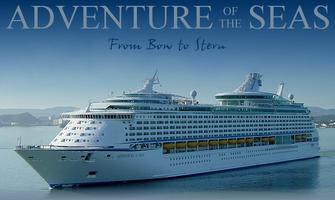 Celebrate your special anniversary ... or just come to enrich your marriage ... as we at House on the Rock celebrate our 10th anniversary as we sail Royal Caribbean's "Adventures of the Seas."
Each day will be filled with memorable experiences ... breathtaking views and scenery ... and a chance to grow your marriage via live sessions from Bruce and Karen McCracken ... or a series of personal enrichments that can be done in private.
(don't worry, you'll have plenty of time to vacation, mingle and just have fun!!)
February 9-16, 2014
The cruise will sail round trip from San Juan and visit:
- Barbados
- St. Lucia
- Antigua
- St. Maarten
- St. Croix
For details and registration information, please visit - http://houseontherockcruise2014.eventbrite.com/